NWSLTTR II
Another short, sweet shot off the bow.
What's become of this newsletter? Moving house, that's what – and also conventions and deadlines tumbling around me like a rain of fire from Vesuvius. Anyway, there is a book out today, so I'm going to jump quickly into your inbox to tell you about it before getting back to all my other work.
WHAT'S OUT THIS WEEK?
X-Men Red #17, that's what!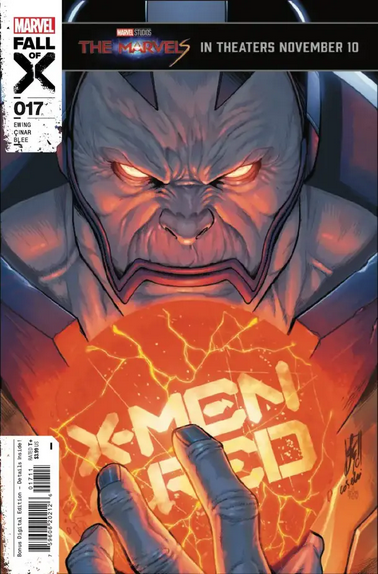 There are a couple of big plot twists in this one that I won't spoil, except to say that things are definitely ramping up, with Storm on the back foot and the armies of Genesis gathering en masse to wipe her forces from Planet Arakko. Does Apocalypse have a way out? And what does he get out of it? Amazing art as ever by Yıldıray Çınar.
IS THAT ALL?
Normal service something something... look, I have a whole bunch of comics to pack into shortboxes and also a whole bunch of comics to bring into existence, I gotta go. Look for me at Thought Bubble in Harrogate this weekend - until then, love and strength to all who need it and I'll play us out with "I CAN BE YOUR MAN" by BETTY WHO.