Speaking Briefly About The News
Content warning for the recent grim news from Colorado.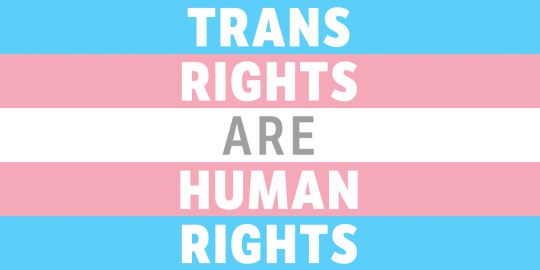 (Content warning - I'm going to speak briefly about the recent shooting in Colorado, with the aim of providing some links to resources on the off-chance they might be useful to readers.  These are here - https://www.cpr.org/2022/11/20/colorado-springs-club-q-shooting-resources-how-to-help/ - if you'd rather not read further to find them. If you skip down to the next photo, I talk about a very good book collecting positive trans experiences. Normal service resumes Monday/Tuesday.)
Today is Transgender Day Of Remembrance, and to say recent months and years have seen an upswing in hate speech against trans people the world over would be a major understatement. Last night, there was a mass shooting at an LGBTQ+ club in Colorado Springs, and at this point we have to call the levels of verbal poison being spewed into the media atmosphere what they are and have always been - stochastic terrorism.
For my part, I'll repeat something I've said before, that I know to be an absolute truth - trans joy is the world's joy. Trans folks make the world a better place by being in it.
And trans or cis, who we are belongs to us.
To hopefully add a little material action to those words, I'm going to provide some links. Colorado Public Radio shared a list of resources here - https://www.cpr.org/2022/11/20/colorado-springs-club-q-shooting-resources-how-to-help/ - help for those impacted, and ways to donate blood and funds. The Colorado Healing Fund, run via Colorado Gives, seems to be the most official one at the time of this writing - https://www.coloradogives.org/donate/COHealingFund - but there are others at the above link.
On the next newsletter in a day or two, I'll provide some links to UK LGBTQ+ charities I frequent, some of which have been hit hard by the waves of media-assisted transphobia and homophobia that have swept my country. Solidarity to all LGBTQ+ people out there.
--
I'm posting this to Twitter, because that's where the bulk of the people I can reach is. But honestly, given the new even-less-policy on hate speech, I don't know if I'm going to be making another tweet that's not a link to here in a hurry. Your mileage may vary - it's a site that's successfully addicted most of us in one way or another.
--
To finish... this is an item I was saving for the Thought Bubble After-Action report, but it strikes me as being worth mentioning now.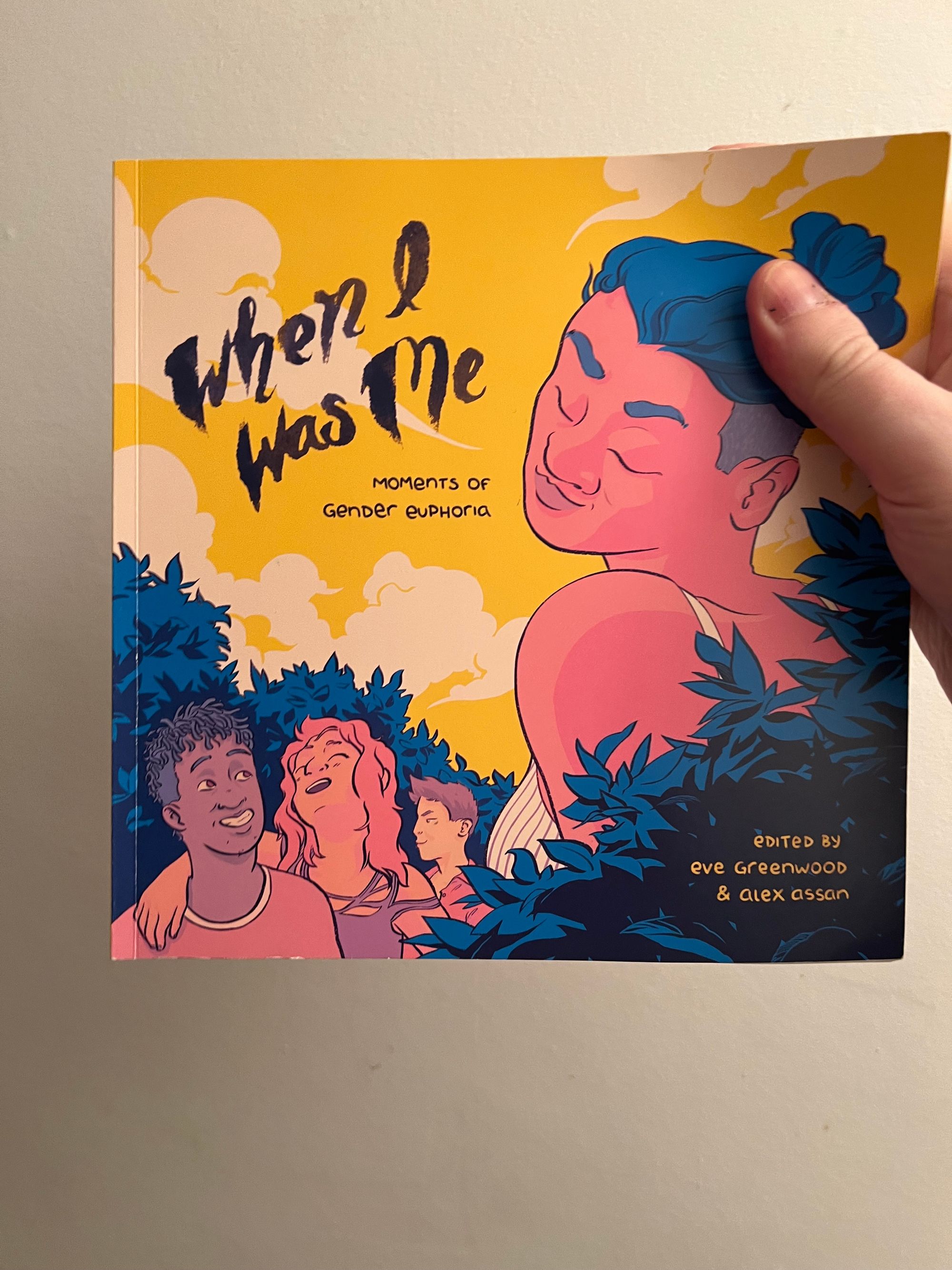 This is WHEN I WAS ME: MOMENTS OF GENDER EUPHORIA, edited by Eve Greenwood and Alex Assan, and it's exactly that - a collection of euphoric moments of people getting to be their true selves. I plowed through the whole thing in one sitting on one of the convention evenings - each story is only a page, so theoretically it's the kind of book you could stop reading at any time, but, well, trans joy is the world's joy, and there's a lot of joy between these covers.
Visiting the publisher - https://www.quindriepress.com/pif/p/wiwm - I notice they're giving the book away to trans folks in difficult financial situations, but I'd say it's certainly worth the money if you can afford it. If you do find yourself in possession of a copy, I hope you get as much out of it as I did.
Until next time, love and strength to you all.