Who Gets Your X?
A heavy week for X-fans and Venom stans.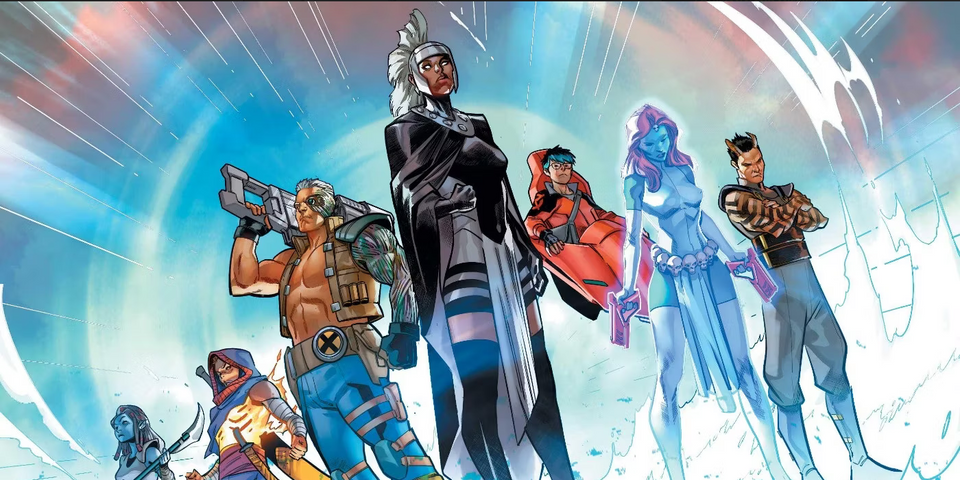 There's a lot to tell and not much time to tell it in, so let's jump right in - starting with the perennial question...
WHAT'S OUT THIS WEEK?
[NOT] Storm & The Brotherhood of Mutants #1, that's what [is not out!]
[So - major correction time. I wrote this yesterday in the middle of deadline fever after doing my taxes, and I got it in my head that Storm & The Brotherhood #1 was out this week. That's the info that went out to all you lovely email people. That's not the case - it's actually not for another week. But I might as well talk about it anyway...]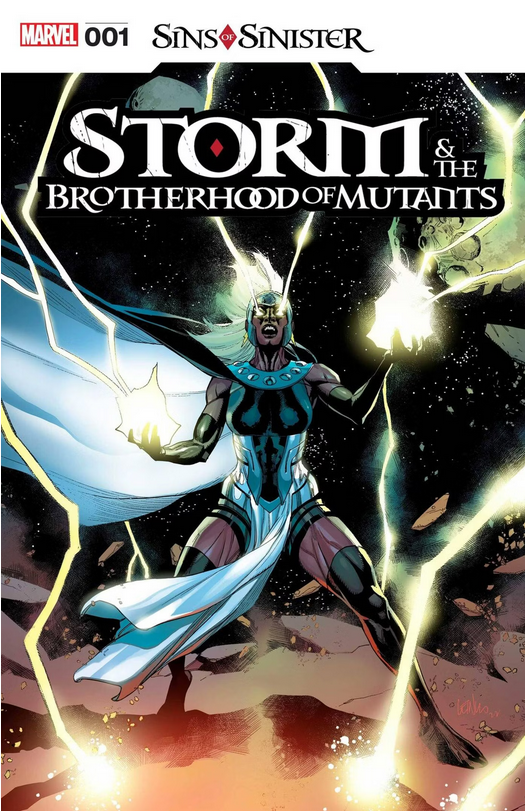 This kicks off the first phase of Sins Of Sinister - the first ten years of the Sinister scheme. (But which Sinister?) I'm not going to make any promises or give away any plot details, but I will say that a) this is first in the queue for a reason that will become apparent, and b) things start out bad for our heroes and they'll get worse before they get better. It's not a one-issue mini, put it that way.
(For a one-issue mini, you'll have to read Fall Of X: Heralds Of Apocalypse, coming to a store near you soon.)
Art is by Paco Medina, who readers will remember from my New Avengers and U.S.Avengers runs, and more recently from Fantastic Four. Now he's delineating the Marvel Universe ten years from now - a universe where Mr. Sinister holds all the cards, and indeed is all the cards - and you can follow him on to the other "10 years later" books in the SoS run. If you only care how Storm weathers (groan) the thousand years of Sinister rule, you can stick to these three issues, but if you want a fuller picture I can highly recommend catching 'em all over the coming months.
Also out tomorrow [by which I mean, ACTUALLY out today] and of interest to Storm fans - Scarlet Witch #2, featuring a backup story by Stephanie Williams and Christoper Allen. Storm fans are going to want to pick that one up, I think.
But it's not all mutant mayhem - there's plenty of symbiotic strangeness going down in Venom #16!
[Now this one IS out today.]
Eagle-eyed cover-spotters will notice a guest appearance by Ms. Marvel as she tries to bring some order to the raging symbiote madness that won't stop for anything, not even Dark Web! It's Codex versus Bedlam - Venom versus Venom - and only one of them will move forward into the blazing finale of this event, literally called Dark Web: Finale! (And also out tomorrow - but read Venom first!)
What? You want more? How about Dylan Brock's new sidekick, Normie Osborn aka Red Goblin? You're welcome! And it all comes with incredible art by Bryan Hitch, who draws a mean chainsaw!
VOTE EARLY, VOTE OFTEN
What else is happening this week? Why, it's the X-Men Vote!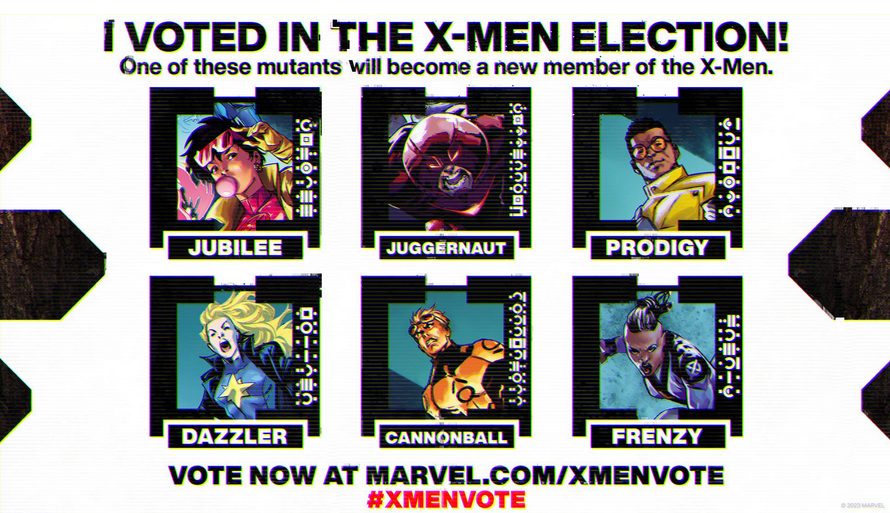 Needless to say, I'm Frenzy all the way - she's the ideal mix of diplomatic skills and functional invulnerability, and she's ready to put it all to work on the main X-team. But who's your pick? Here's the place to drop your ballot in the X-box...
MUTANT POLITICS, SHMUTANT SHMOLITICS! WHERE'S THE FAB FIVE, I ASK YOU?
It's on hiatus because I got deadlines and artists gotta be fed!
CAN WE AT LEAST GET YOUR THOUGHTS ON HITMAN: FREELANCER?
Shhhh! My editors read this! Maybe later.
Ahem - anyway, we made it through another week, so this is still the place to find me. Love and strength to all - and I'll play us out with "PHANTOM RACER" by TWRP!